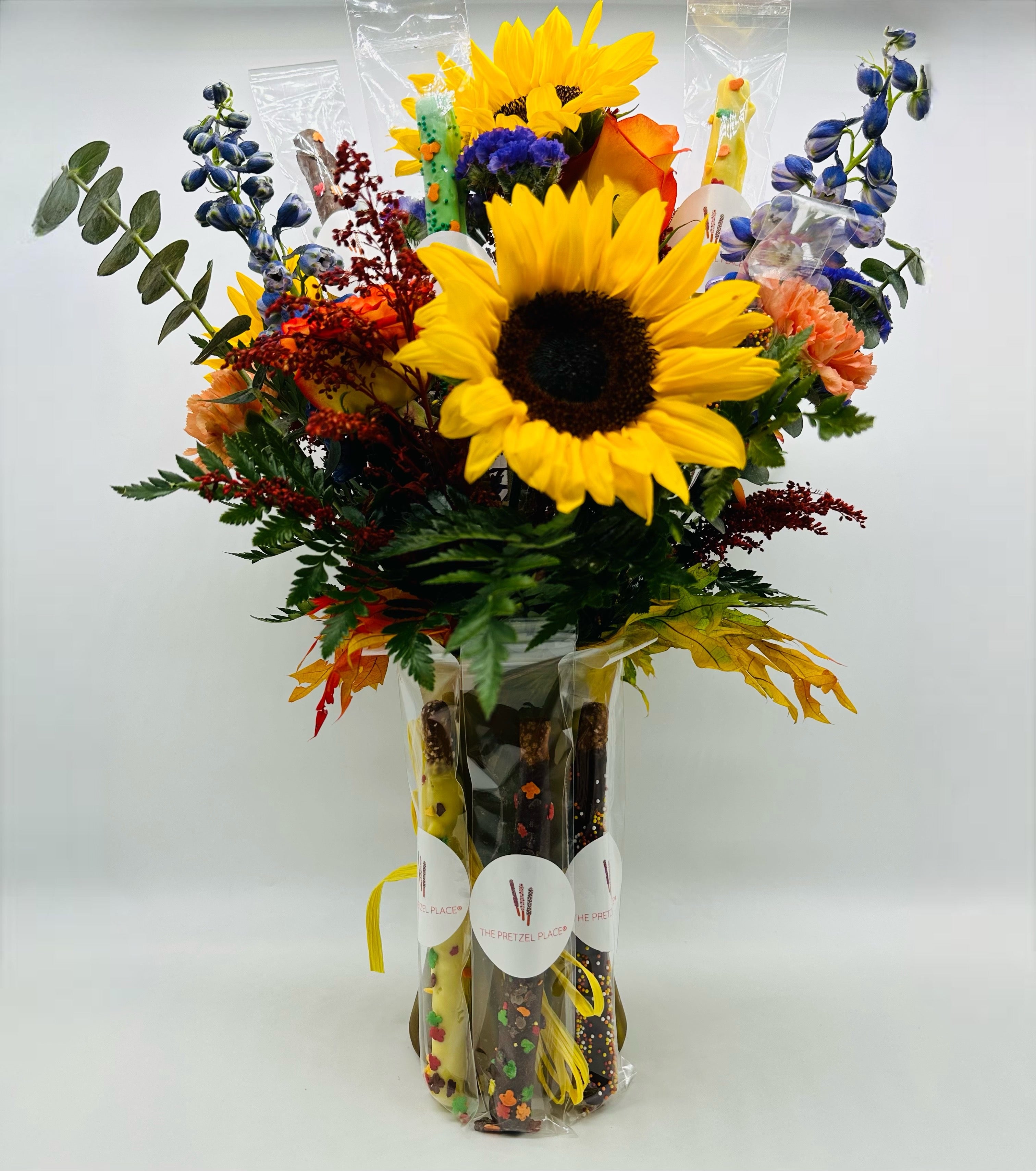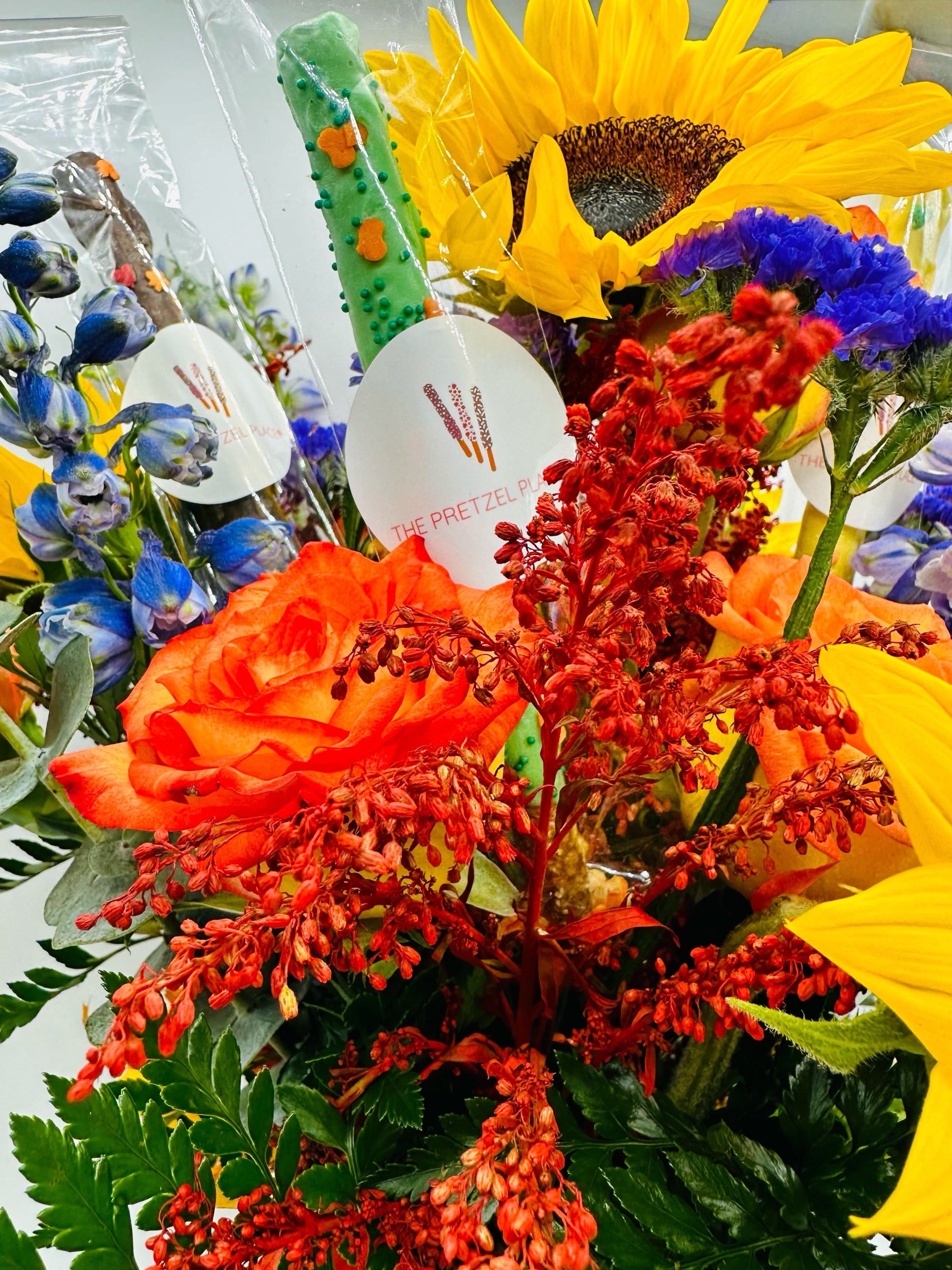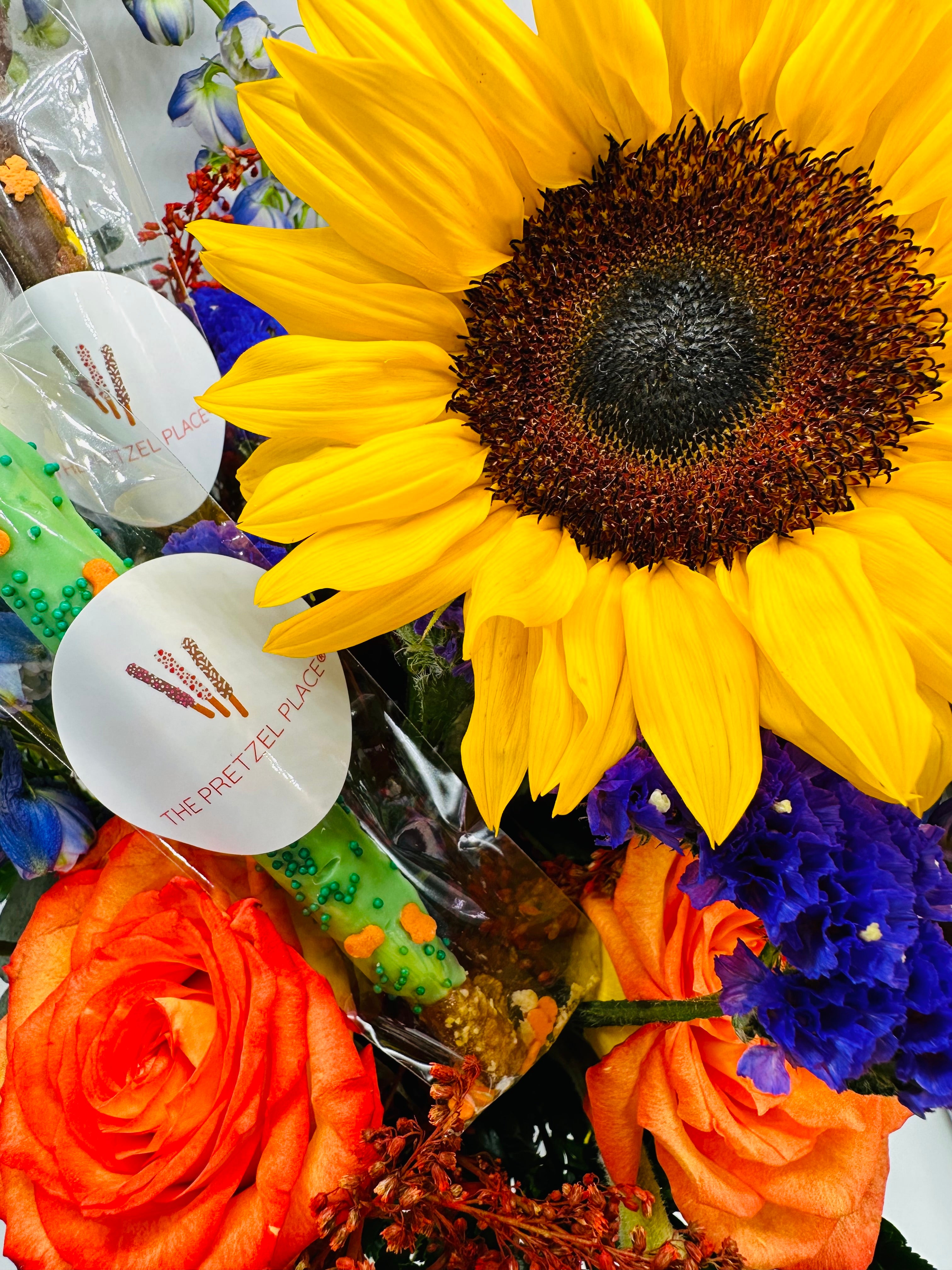 Bright Pretzel Bouquet
Introducing this beautiful work of art, created in collaboration with The North Suburban Flower Company, The Pretzel Bouquet! 
Introducing a Scrumptious and Floral Delight: The Pretzel Flower Bouquets!
At The Pretzel Place, we're excited to unveil our latest creation, a delectable collaboration with the renowned North Suburban Flower Company – The Pretzel Flower Bouquets! We've combined the savory satisfaction of our premium pretzels with the beauty of fresh, hand-selected flowers to create an extraordinary treat that's a feast for both the eyes and the taste buds.
These unique Pretzel Flower Bouquets are perfect for celebrating life's special moments, be it a birthday, anniversary, wedding, or simply to brighten someone's day. They offer a delightful blend of edible artistry and natural beauty, making them an ideal gift that's sure to leave a lasting impression.
Experience the magic of The Pretzel Place and the North Suburban Flower Company coming together to create something truly extraordinary. Explore our website, place an order, and surprise your loved ones with a unique and unforgettable treat. The Pretzel Flower Bouquets are here to add a dash of creativity and a burst of flavor to your special moments. Discover the blend of salty, sweet, and beautiful at its finest!